Wood Repair and Furniture Restoration Services
At Woodcrafters we evaluate every piece to check for structural soundness. Our shop is equipped to handle any repairs needed. From spindle duplicating to chair glue ups we understand that both small and large repairs will affect the beauty and usefulness of your piece. Some repairs may be done on site with a visit to your home, while other repairs may need the specialized equipment found in our shop.
RESTORATION
At Woodcrafters we use sound conservation practices to protect both the value and the beauty of your heirloom piece. We will evaluate your piece and recommend a coarse of action that will help protect it from time and the elements, while preserving the integrity of your valued heirloom.
REFINISHING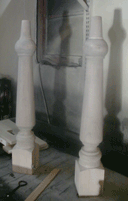 Old finish is removed using a flow over stripping system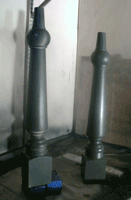 We use a wide range of materials to achieve the look you want.
Custom color matching of wood tones
Durable furniture grade lacquer used
100s of paint color samples to choose from
Specialized techniques used, such as glazing and distressing
We work with customers in our shop using sample boards to assure your piece has the appearance that fits your taste.
REPAIR
In our shop, Tim can duplicate parts, re-veneer tops, resize and tighten loose joints, and make broken pieces whole again. Touch-ups work magic both in the home and in the shop on scratched and damaged pieces that don't require total refinishing.
Furniture Repair Restoration Services